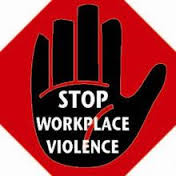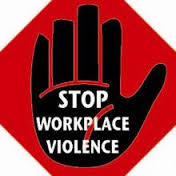 As much as we all gloss over with statistics,
I was really surprised when I learned that 50% of all workplace assaults occur to healthcare workers. 
We want our staff to be safe, but may not always have the tools and resources to offer optimal security.
As I reviewed the updated OSHA guidelines (see link below), I noted the following to review in the ASC setting:
Identify risks specific to your center and consider how you would respond.
If a patient becomes hostile, where can you segregate to attempt to diffuse if appropriate?  Don't forget to bring a witness that can get help if needed.
Do your patients carry weapons?  Do you have a no weapons policy and signage to alert your patients to the rule? You may want to consider notifying your patients that weapons aren't allowed.
Is security readily available to assist if a patient or visitor becomes hostile or a threat?  Calling 911 is best, but having building security numbers by your phones will give your staff assistance in dealing with a hostile situation.
Are your entries keyless?  If you use a number pad, how many people know the code? Are former, possibly upset employees on that list?  It may make sense to get a badge reader to better limit access.
Is the door between reception and the pre-op area kept locked?  Drug seekers or office creepers may be able to access your patient care areas when the front desk is busy.
Does your front desk have a panic button to alert trouble?  The cost is fairly nominal, and provides a passive way to summon for help.
Are the staff trained on how to handle a hostile or violent person in the center? Review your policy and use it as a guideline to have a discussion with staff on what can happen and how to respond.  Consider how your facility would address a person seeking narcotics or looking for a specific staff member.
Do facility leaders know how to deal with a hostile, possibly violent person?  Consider training leadership on reducing escalating hostility.
OSHA recommends that we institute "Violence Prevention Programs" to minimize risk.  The recommended steps to reduce the risk of violence in the workplace include employee participation, identification of risk, and training among others.
You can find a link to the updated guidelines, titled "Guidelines for Preventing Workplace Violence for Healthcare and Social Service Workers" here.