I have just returned from an amazing vacation. For the first time ever, I had an opportunity to travel to Europe.  I cashed in some long saved points and planned and scheduled.  I'm sure you can imagine…I treated the whole itinerary like a surgical schedule.  I even created a document called "world tour itinerary" which captured all my addresses, dates, confirmation numbers and the like.  I was all set.  As I headed to the airport, I felt like I was physically hopping out of all the work I was leaving.  I even took several phone calls on my ride to the airport.  Once I got on the plane, however, I finally put on a movie and got comfortable for the long flight over the pond.
The first leg of the trip was amazing.  I landed  at Heathrow, met up with my travel companions, and had several wonderful days in London.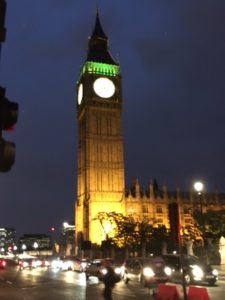 The next leg brought us by train to Paris.  I did as I had always dreamed…walked down the streets admiring the shops, and even got to dine at a sidewalk cafe.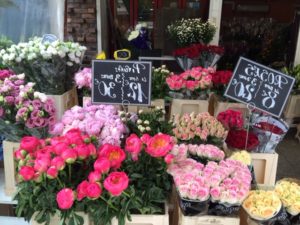 I was most looking  forward to my final leg of travel, which was Venice.  We had booked an overnight sleeper cabin on the Thello train.  As we found  our way to the station, we couldn't find the departure information on the board.  When we inquired, we learned that the train had been cancelled, with no real alternative of travel.  I tried to manage it like I do surgery, with requests for appropriate alternatives or solutions, but to no avail.  I never thought I would appreciate American customer service!  In the end, we had to book a flight to get there. It was well worth it.   The rest of the trip I just went with whatever happened, and trusted that everything happens for a reason.  It made the adventure so much more fun.  I'm trying to remember that philosophy now that I am back to reality.
I'm still dreaming of Venice, and hope to go back someday.
If you haven't yet this summer, jump out of work and take a vacation.  Even if it's a day trip, staycation, or family outing, do it!  You'll be more productive when you return.  Getting away to re-charge your batteries is a must!  I tend to be one not to take vacations often, and now get how important it is to take a break.  The facility will run without you.
Before you go (if you haven't already), make sure you get signed into QualityNet and report your measures….the deadline is August 15th!!  If you are like me, you haven't logged in lately  and will have to request getting your account re-activated.  Once complete, go celebrate the summer and jump out of all that work for a while!  Your staff will do a great job in your absence, and it will all be waiting when you return.