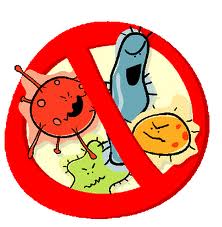 I have the privilege of assisting surgical facilities prepare for surveys.  I have seen countless wonderful, clean, well prepared centers where I would feel confident in having surgery or taking a loved one for surgery.
Even in the most pristine facilities, there is sometimes an infection control blunder or two.  I decided to share the top ten faux pas from my list.
Here they are, in no particular order:
1.  Appropriate EPA disinfecting agents. As much as we love the smell of our favorite at home cleaning supply, they won't work in the center.  Check your cleaning agent to ensure it is appropriate for use.  If it is labeled to kill all the icky stuff, if it needs to be diluted, have a measuring cup available for proper dilution ratios per manufacturer's guidelines.
2.  Anesthesia "doilies". Not trying to pick on the folks that give great anesthesia care, but OR towels and chucks that live on top of anesthesia carts need to be discarded regularly.  Our carts are not in grandma's living room.  Make throwing it out part of the anesthesia provider or OR staff's check out routine.
3.  Decontamination room towels. See number 2.  Pet peeve.
4.  Cleaning of stools and equipment bases. Somehow, these things below the knee tend to get forgotten.  Combat the problem by adding the task as a specific item on the cleaning schedule.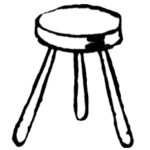 5. Cleaning of the nurse's station. We clean all the patient care areas like no other.  Is anyone routinely cleaning the nurse's station?  Make wiping down the station a once a week staff task.  Helps keep up with clutter that way too.
6. Keyboards.  Like the nurse's station, probably an overlooked area.  You can buy keyboard covers inexpensively, that are easy to wipe.  Check out Amazon or your local office supply store.  I found one on Amazon here.
7. Ortho "Shrimping" boots. Give me a scrub brush and some soap.  Enough said.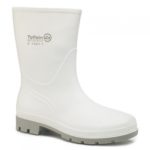 8. Hand Hygiene. I know everyone is doing it, but there are always opportunities to do better.  Have staff take turns auditing and reward the task with gift cards for coffee and such when complete.  Report (anonymous) results at staff meetings.
9. Monitoring outside cleaning company effectively.   Have them account for their tasks with a log and spot check the work.  If they know we are checking, the job may be more thorough.
10. Wiping down of positioning equipment. We take it off the bed and put it in the corner. Remind the staff to include cleaning it in the turnover process.
Feel free to post my list to share with your colleagues and friends.  It may start people looking for doilies and shrimp boots.  Happy Cleaning!