For those of you with GI as a specialty….I hope you found the previous article about # 9 helpful and are well on your way to reach the 96 required cases for reporting.   The set up steps are the same for this measure but we are looking at a different set of data.  Here are the steps with a slight variation from the other report:

Obtain a printed procedure report from your billing software. It's easier if you can pull just the colonoscopy codes with maneuvers (45380 through 45385 mostly and G0105).
Compare the list to your daily charge batches and highlight those that do have a history of polyp or history of neoplasm.
With the highlighted list, pull the medical record (paper or EHR) and document the date of the previous colonoscopy.
Lastly, assign a "+" (plus sign) to the ones that meet the criteria and a "–" (minus sign) for those that do not.
*The total number highlighted is the denominator and the numerator is those that have a plus sign.  Here is an example of how that looks using my friend's and family's names (keep in mind that the last 2 columns are handwritten by me):
Physician
Patient
DOS
Procedure Code
Date of previous colonoscopy
Result
1
Dr. ABC
Jessica
4/1/2014
45380
2000
+
2
Dr. ABC
Kari
4/2/2014
45384
2009
+
3
Dr. XYZ
Denise
4/3/2014
45384
7-20-11
+

4

Dr. XYZ

Leslie

4/4/2014

45384

4-1-13

Piecemeal removal
–
5
Dr. LMN
Chris
4/7/2014
G0105
2010
+
6
Dr. LMN
Eric
4/8/2014
45380
3-12-11
–
7
Dr. ABC
Linda
4/1/2014
45384
2008
+
8
Dr. ABC
Camey
4/2/2014
G0105
2004
+
9
Dr. XYZ
Patrick
4/3/2014
45385
11-22-2010
+
10
Dr. XYZ
Camille
4/4/2014
45380
2012
–
11
Dr. LMN
Gabriel
4/7/2014
45385
2006
+
12
Dr. LMN
Sam
4/8/2014
G0105
2010
+
Denominator = 11 (line # 4 subtracted as it was less than 3 years and a piecemeal removal)
Numerator = 9
This measure took a few more minutes to complete because I had to have the charts pulled (you are delegating some tasks right?) then flip through each to find the date of the previous colonoscopy.  Again, for a total of 24 cases that met the criteria in the month of June, I spent less than an hour to obtain the dates.
Here is a link to a great flow chart for this measure http://http://www.oqrsupport.com/media/tools/ASC-10_flowchart_FINAL_508.pdf
Time for a little bragging… I am done with my data collection so I am going to sit back, put my feet on my desk and have a….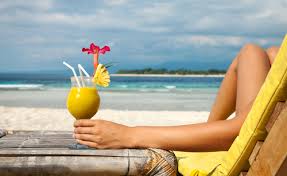 Author:  Casey McFarland