CMS Quality Reporting. No, it was not created just to add one more thing to our plates.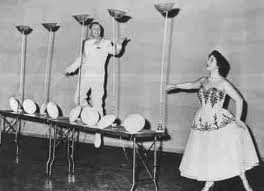 CMS describes it as a way to promote more efficient health care for Medicare beneficiaries.
It can be overwhelming.
Between registering for access, understanding what, how, and when to report, it is stressful. Especially considering that, if not done right, reimbursement may be affected.
If we don't do it right, we will be impacted by a 2% reduction in Medicare reimbursement for the second year following a reporting period. (For 2013 reporting, that means 2015 payments). Also, as reporting requirements are added, we are required to report them differently.
Here are some definitions:
FMQAI is the Medicare (CMS) contractor that is managing the ASC Quality Reporting, or ASCQR.   Quality data codes, or QDC's, are how we report our data on our Medicare claim forms.
Here are some (hopefully) helpful tips and resources that may help:
Disclaimer: We are not experts, just living the life. Here is the link to good information: http://www.oqrsupport.com. This is the FMQAI resource website that has links to everything you need to know about quality reporting. You can find tools to help here: http://www.oqrsupport.com/asc/tools. The site includes a New ASC Packet that will help guide new centers through the set up process.
Also ASCA is a great resource for Quality Reporting, as well as many issues affecting facilities. If you aren't already a member, you may want to become one. They can be found at http://www.ascaassociation.org.
 Reporting:
You should be actively reporting measures 1-5. as well as collecting data for 6 and 7. Quality measure 8 has not begun yet, but will be submitted through the National Healthcare Safety Network. Measures 9 and 10 are for GI facilities, and 11 is for Cataract surgery.
To report on Quality Measures 6, 7, and 9, you will need to be actively registered on the quality net portal, and have a registered Security Administrator. The portal can be found at www.qualitynet.org. You will need to know your CCN number, or CMS certification number to register. If you are already registered, but haven't accessed in 120 days, you may be inactive.
If you haven't reported, missed a deadline, or you did not meet the 50% reporting requirement, you may want to file an extraordinary circumstances extension form found on the FMQAI website. You should have received your preliminary status report from CMS for 2013 so you know where your facility stands.
Hope this information has been helpful, and with information comes stress reduction, right?
Happy Reporting!
Author:  Leslie Mattson
---