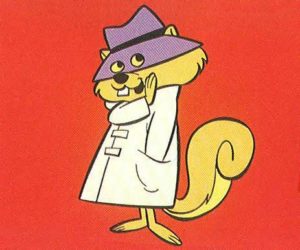 I don't know about you, but I am always looking for ways to make things simpler, especially with all the challenges of managing surgery.  Life is rough enough.  Our brains are already saturated with to do lists, passcodes and deadlines.  With my dark nursing humor brain, I have sometimes considered that my major challenges if I had a medical emergency in which I lost my memory would be unlocking my phone,  getting my e mail, voice mail and getting into my computer!  I guess we should all consider making a secret squirrel paper password cheat sheet and  give it to a trusted person in the event of a potential amnesia crisis or desert island stranding.
As you may know, I was honored to be invited to speak at OR Excellence last year on "Ideas that Work", or as I like to call them, surgical hacks, the everyday awesome ideas that make surgery easier.  I guess I didn't embarrass the folks at Outpatient Surgery Magazine too terribly, as they have asked me to return this year and share some more great ideas.  To gear up for the very cool meeting this year, I thought I would share some of my faves from last year, of which I can take no credit.  So here are three ideas that you may find cool (in no particular order):
 Use the plastic outer bag from your surgical pack to cover your foot pedals.  At the end of the day, toss the plastic bag, and your pedal is still shiny and new.  No additional cost, and the foot pedal lasts longer!
Time your prep dry time with a kitchen timer or the timer on your phone.  Leaves no question  that the prep is appropriately dry, reducing the risk of a surgical fire. 
Make a donate box for your PACU for surgical socks, and coordinate with a shelter, nursing home or other group in need. 
I'll have a whole new list of great ideas that work this year at the conference.  Would love to meet you there!  The conference is on the beach in Florida this year, so if you miss my talk, you can find me on the sand at sunset.  If you want the details, click here.
If you have some great surgical hacks or ideas that work, I'd love to hear them!  e mail me at:  leslie@ascrubslife.com, and good luck with that paper give to a trusted friend password list….unless the desert island rescue isn't required.  🙂