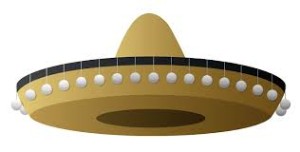 In celebration of both Cinco De Mayo and nurses week, I decided to take a momentary virtual holiday.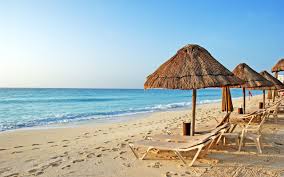 In my brain, I am on a warm beach with sand in my toes, a cool beverage, and the sound of the waves.  There is a kettle drum in the background playing a Bob Marley beat, and I am reading a wonderful fiction.  Okay, for just a moment.  Wouldn't it be nice, though?
I did give myself a clutter vacation and organized my office this week.  I also organized the blog a bit.  So, in honor of this celebratory week, I have beefed up my awesome resources.  Here are 5 (Cinco) of my favorite:
ACLS guidelines.  If you are stocking a new crash cart or emergency supplies, or want to review your equipment and supplies, it's always good to have the resource.
CMS rules.  I find I use this PDF frequently as a go to resource when updating policy and reviewing or adding processes.
Infection Control web training for your Infection Control Coordinator.  If you scroll down, you will find "courses for ambulatory surgery centers.".  It is great web based infection control training for the nurse who oversees your infection control program.
Malignant Hyperthermia  guidelines.  MHAUS has invaluable tools for preparing for an emergency.
OSHA bloodborne facts information sheet.  This OSHA PDF is printable and a great resource for your facility's OSHA  compliance.
You can save the links to your favorites, or find them anytime on my awesome tools and links page.
You may want to order some Mexican food for lunch as a thank you to your nurses to celebrate the week.  Take a virtual holiday,  As you can, take a moment to enjoy the beautiful spring weather, and plan some time to re-charge.  Feliz Cinco de Mayo, and,  if you are a nurse, Happy Nurses Week!